Offering comprehensive health care services to the Oak Park and Chicago communities since 1914.
Pipeline Health's Sale of Two Chicago Hospitals
Approved by Court

Pipeline Health System's sale of West Suburban Medical Center and Weiss Memorial Hospital to Resilience Healthcare and Ramco Healthcare Holdings, LLC, was approved late today by the U.S. Bankruptcy Court for the Southern District of Texas, subject to docketing of a final order.
Employees Express
Gratitude
It's the season to give thanks, and many of us are thankful for our families, our health, our jobs and other blessings we enjoy throughout the year.
Patient Portal
Our hospital knows how important your healthcare is to you – and we value your partnership in maintaining your good health.  We're excited to announce our new portal just for you!
Family Birthplace Center
Earns Award
The Family Birthplace Center at West Suburban Medical center proudly received its second award of the year from the Illinois Perinatal Quality Collaborative for outstanding achievements related to the Maternal Newborns affected by Opiates initiative.
Health Connection
Newsletter
Understanding & Managing Post-COVID Symptoms
Blood sugar, also known as glucose, comes from the foods we eat and is the body's primary source of energy. When blood sugar is in the normal range, most people generally have the energy needed to go about their daily lives. However, when it's high, it can cause serious health complications, especially over time.
"Welcome To West Suburban Medical Center. We have been serving Oak Park and the surrounding Chicago communities for more than 100 years and we are thankful for the trust you place in us. We are your partner for good health, today, tomorrow, and always."
Information and Resources
Your health and wellbeing are our priority. Here's everything you need to know to stay updated about the coronavirus pandemic.
Cancer Center Earns
Accreditation
The West Suburban Center for Cancer Care at the River Forest Medical Campus successfully passed a recent survey by the Commission on Cancer (CoC) and will continue its uninterrupted status as a fully accredited cancer program.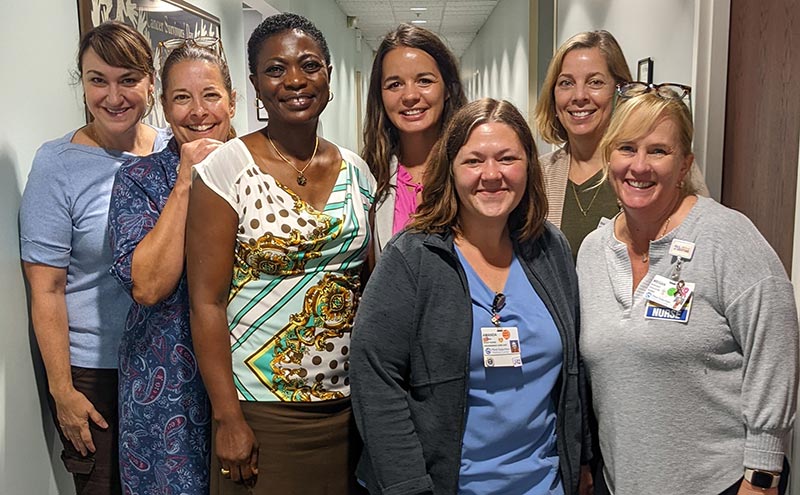 NEWS
What's Happening at West Suburban?
West Suburban Medical Center is here for you and your healthcare needs.
Stay current with the latest tips, events, and resources from your local lakeside hospital.
New Outpatient Behavioral
Health Center
Outpatient Behavioral Health Debuts at West Suburban
More than 80 civic, community, and business leaders helped West Suburban Medical Center celebrate the opening of the hospital's new Outpatient Behavioral Health Center at a ribbon cutting event held Thursday evening, March 10.
Explore Our
Services
We offer a wide range of medical and surgical services at West Suburban Medical Center. We're ready to care for you.
Best Maternity
Hospital for 2022
The Family Birthplace of West Suburban Medical Center has been recognized for the second year in a row as one of the nation's top maternity centers on Newsweek's list of Best Maternity Hospitals 2022.