Offering comprehensive health care services to the Oak Park and Chicago communities since 1914.
The River Forest Medical Campus of West Suburban Medical Center celebrates Breast Cancer Awareness Month in October.
We're providing free 3-D screening mammograms for the first 40 eligible women all afternoon. Appointments are necessary, so call us NOW at 708-763-7911 to see if you qualify for a free mammogram.
Health Connection
Newsletter
Decoding vitamins and minerals
There are few things more confusing in the pharmacy than the vitamin and mineral section. In an ideal world, all the nutrients our bodies need to function properly should be contained in the foods we eat. Unfortunately, our busy schedules and today's food sources don't often provide the same health benefits that farm fresh foods once did. To help our bodies compensate, it's important to understand the basics about vitamins and minerals.
State Board Approves
Resilience Healthcare Purchase
The Illinois Health Facilities and Services Review Board today approved the sale of two Chicago-area hospitals to Resilience Healthcare, led by healthcare executive Manoj Prasad.
Patient Portal
Our hospital knows how important your healthcare is to you – and we value your partnership in maintaining your good health.  We're excited to announce our new portal just for you!
Best Maternity
Hospital for 2022
The Family Birthplace of West Suburban Medical Center has been recognized for the second year in a row as one of the nation's top maternity centers on Newsweek's list of Best Maternity Hospitals 2022.
Information and Resources
Your health and wellbeing are our priority. Here's everything you need to know to stay updated about the coronavirus pandemic.
Cancer Center Earns
Accreditation
The West Suburban Center for Cancer Care at the River Forest Medical Campus successfully passed a recent survey by the Commission on Cancer (CoC) and will continue its uninterrupted status as a fully accredited cancer program.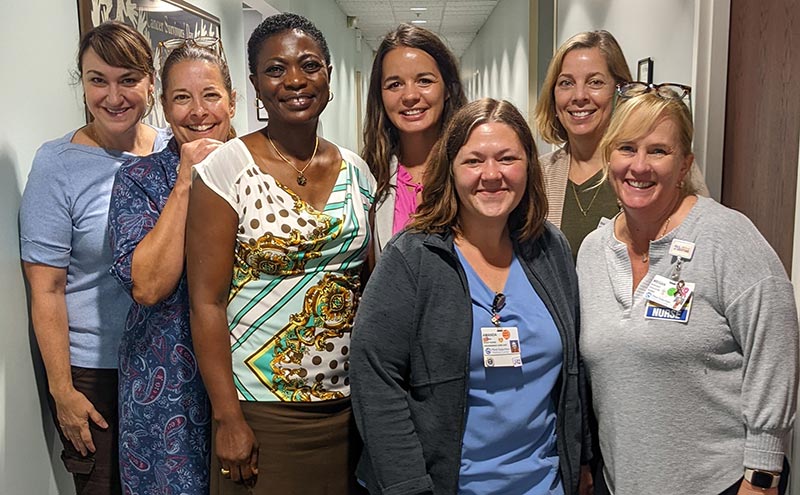 "Welcome To West Suburban Medical Center. We have been serving Oak Park and the surrounding Chicago communities for more than 100 years and we are thankful for the trust you place in us. We are your partner for good health, today, tomorrow, and always."
New Outpatient Behavioral
Health Center
Outpatient Behavioral Health Debuts at West Suburban
More than 80 civic, community, and business leaders helped West Suburban Medical Center celebrate the opening of the hospital's new Outpatient Behavioral Health Center at a ribbon cutting event held Thursday evening, March 10.
NEWS
What's Happening at West Suburban?
West Suburban Medical Center is here for you and your healthcare needs.
Stay current with the latest tips, events, and resources from your local lakeside hospital.
Observing
International Women's Day
WEST SUBURBAN CEO AMONG LEADERS AT GOVERNOR'S BILL SIGNING
West Suburban Medical Center is proud to recognize the amazing contributions of its large majority of staff members who are women.
Explore Our
Services
We offer a wide range of medical and surgical services at West Suburban Medical Center. We're ready to care for you.
West Suburban Plans
for Change of Ownership
California-based Pipeline Health has executed a letter of intent to sell West Suburban Medical Center in Oak Park and Weiss Memorial Hospital in Chicago's Uptown neighborhood for $92 million to a healthcare management group with decades of experience turning around challenged community hospitals through innovation and collaboration with local communities, clinicians and front-line staff.
Investment in new equipment, facilities upgrades, expanded clinical programs and enhanced community engagement are among the highlights of West Suburban Medical Center's impact in the local community in 2021.