Offering comprehensive health care services to the Oak Park and Chicago communities since 1914.
A Message of Clarification for
Our Community
We would like to clarify any confusion caused by the large volume of notices you may have received concerning Pipeline Health's bankruptcy status.
Resilience Healthcare CEO
Grants First Media Interview

Read the Jan. 24 Wednesday Journal article featuring Dr. Manoj Prasad discussing an optimistic future for West Suburban and Weiss.
Patient Portal
Our hospital knows how important your healthcare is to you – and we value your partnership in maintaining your good health.  We're excited to announce our new portal just for you!
Family Birthplace Center
Earns Award
The Family Birthplace Center at West Suburban Medical center proudly received its second award of the year from the Illinois Perinatal Quality Collaborative for outstanding achievements related to the Maternal Newborns affected by Opiates initiative.
West Suburban Physicians Honored with
Chicago Magazine Top Doctor Awards
Several of our physicians are set to be honored in the April edition of Chicago magazine's "Top Doctors" issue. Each year, Chicagoans use this list to decide where they'll receive local care in and around the city.
Cancer Center Earns
Accreditation
The West Suburban Center for Cancer Care at the River Forest Medical Campus successfully passed a recent survey by the Commission on Cancer (CoC) and will continue its uninterrupted status as a fully accredited cancer program.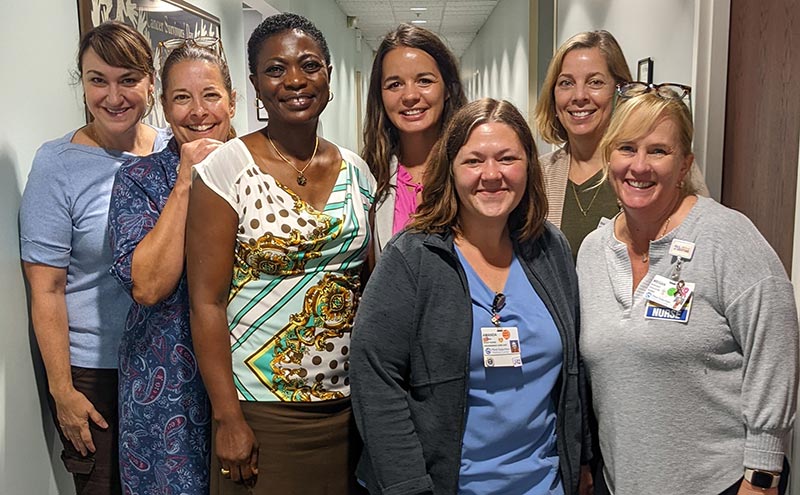 Information and Resources
Your health and wellbeing are our priority. Here's everything you need to know to stay updated about the coronavirus pandemic.
NEWS
What's Happening at West Suburban?
West Suburban Medical Center is here for you and your healthcare needs.
Stay current with the latest tips, events, and resources from your local lakeside hospital.
The OB leadership team went to the ILPQC annual conference and won an award on the BASIC initiative which has entered the sustainability phase. I'm so proud of the work...
Explore Our
Services
We offer a wide range of medical and surgical services at West Suburban Medical Center. We're ready to care for you.
Best Maternity
Hospital for 2022
The Family Birthplace of West Suburban Medical Center has been recognized for the second year in a row as one of the nation's top maternity centers on Newsweek's list of Best Maternity Hospitals 2022.